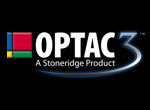 We recently surveyed the OPTAC3 Web customers regarding the latest version, v4. 92.4% of all customers replied that they were overall very satisfied/satisfied with OPTAC3 Web, 16% of those replied with "very satisfied".
We focused on 4 new product features:
93% satisfaction with Daily Details Graphical Report
93% satisfaction with Faster Report Generation
94% satisfaction with the ability to Enable/Disable Working Time Directive Infringements
92% satisfaction with Ferry Interruptions and Driving out of Scope on Calendar View
The most useful feature was the "The Faster Report Generation" - 70% replied that this feature was very important/important to their fleet.
So if you haven't tried it already, we recommend a free trial for the OPTAC3 web product - from what our customers are saying, you won't be disappointed.