Download tachograph data from anywhere in the world.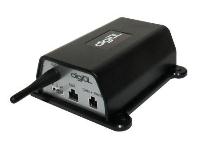 Working with any digital tachograph with remote download functionality – including the SE5000 Exakt Duo – the digiDL enables you to remotely download VU and driver data securely using GPRS technology. So now, you can manage tachograph data from all vehicles in your fleet – no matter where they are in the world.
Find out how digiDL remote tacho data download works.